We firmly believe in our motto "From Caring, Comes Courage" and aim to go far together by supporting you in the ways you wish.
We started TLC First Support Services to prioritise care for people with disabilities. Keeping our organisation small is something we prefer. It's important for us and you to know each other.
Being a small organisation means we can provide a genuinely personalised service, taking the time to truly listen to how you want to live your life and what we can do to support you.
​We are happy to assist you any day. Get in touch!
TLC First Support Services was founded by our directors Melanie and Kelly.  Collectively they have worked in the industry for well over 40 years.  It was during this time they experienced a variety of workplaces with varied degrees of success for both Participants and Staff.
Melanie and Kelly decided they wanted to provide a service where Participants are truly listened to and are in a partnership with all involved in their support.  A place where they can live their live how they want to.
Inspired by "From Caring Comes Courage", they laid the foundation of TLC First Support Services to care for and empower people with disabilities in their lives and their community.
Pricing
Our services are in line with the NDIS Support Catalogue.
Customisation
Our services can be completely tailored to suit your needs.
Quality
Our staff are well trained and certified to provide a variety of special care.
To provide excellent support to our Participants in all areas of their lives.
Our focus is growing TLC First Support Services, while providing person-centred and directed support.
Our strong and trusting relationships are the foundation from which we ensure each Participant is provided with individually designed support plans that allow them to meet their life goals.
At TLC our Motto, therefore our committment to our mission statement is "From Caring Comes Courage".
This is reflected in our key values which are.
Caring – Supporting our Participants with kindness and compassion in all that we do.
Courage – Our aim is to empower our participants to live a happy and independent life.
Confidence – Showing confidence and trust while delivering reliable and high quality support to our Participants their families/guardians.
Responsible – Taking ownership of our actions and being responsible while providing support to our Participants their families/guardians.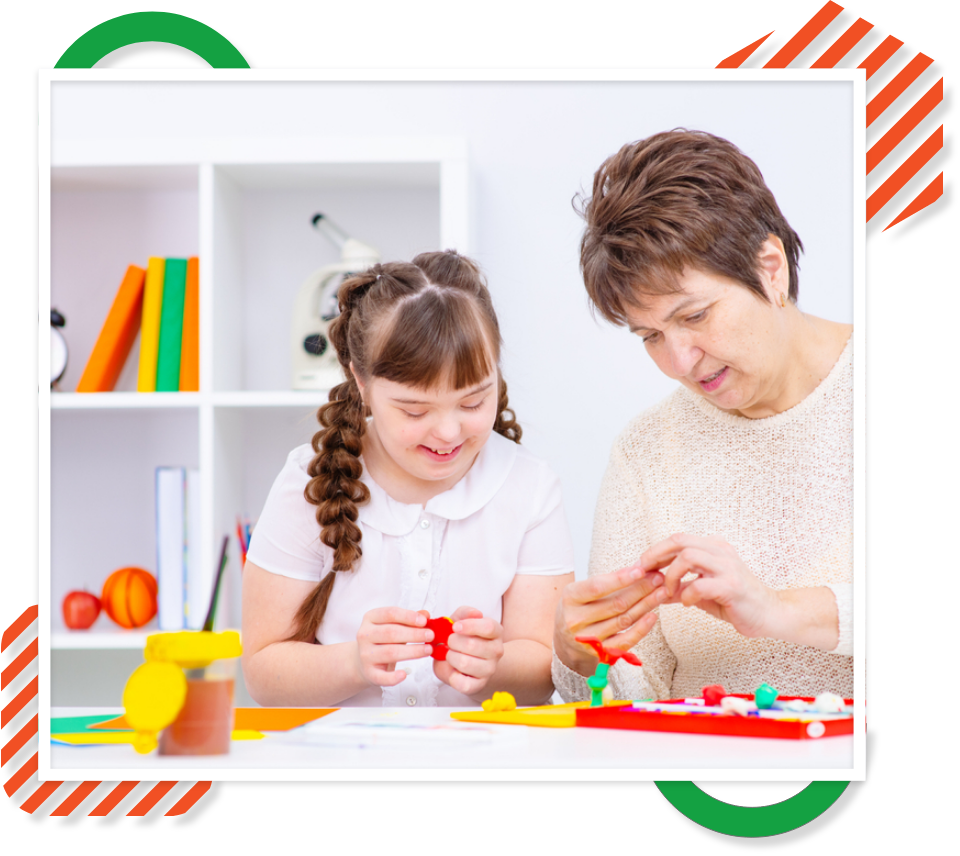 TLC First Support Services has SIL Vacancies Available in Tolosa Street Glenorchy Tasmania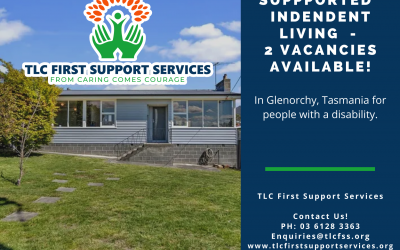 TLC First Support Services has 2 Supported Independent Living Vacancies Available for people with a disability in Glenorchy Tasmania. Contact: Email...
We are soon to open our Supported Independent Living property in the Claremont area. The propery will be 4:1 with a sleepover staff.  Please contact...